With it's lochs, crags and rugged open spaces, all dominated by an ancient volcano, it's sometimes hard to believe that Holyrood Park can be found right in the middle of Edinburgh! But the park has been a part of life in the Capital for centuries.
For International Women's Day, our Ranger Service devised a walking tour dedicated to some of the women who have known Holyrood Park over the years, from influential royals to sporting and medical pioneers. Read some of the stories from that tour below.
Victoria's vision
Much of what we see in Holyrood Park today is the result of the investment made by Queen Victoria into what she envisaged as a "miniature Scottish Highlands" in the heart of the city. Victoria's vision was to open the area, next to her royal residence at the Palace of Holyroodhouse, for more people to enjoy.
Under her direction, several improvements were made including the draining of marshy areas, the creation of two recreational lochs. Five lodge houses were built around the park boundaries to house various Holyrood Palace workers, such as the royal shepherds.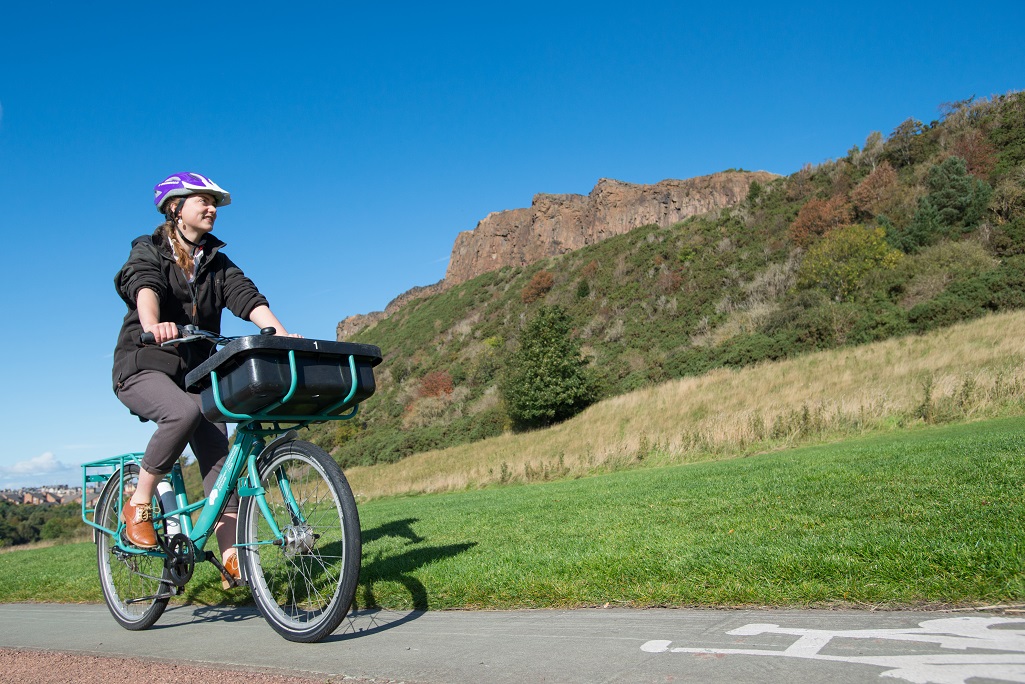 In the Low Road through "Galloping Glen" and the High Round, which winds its way around the slopes of Arthur's Seat, Victoria also added some 4.5 miles of roads to the park. The "Queen's Drive" was described by The Scotsman as
the grandest promenade in the kingdom, perhaps the whole of Europe".
For Victoria's Jubilee, a huge bonfire of 180 tar barrels, 40 cartloads of wood and 25 tons of coal was lit on Arthur's Seat in celebration. The volcano must have looked as if it had come to life again!
A saint and a spring
We'll stick with the regal theme, but rewind a couple of centuries!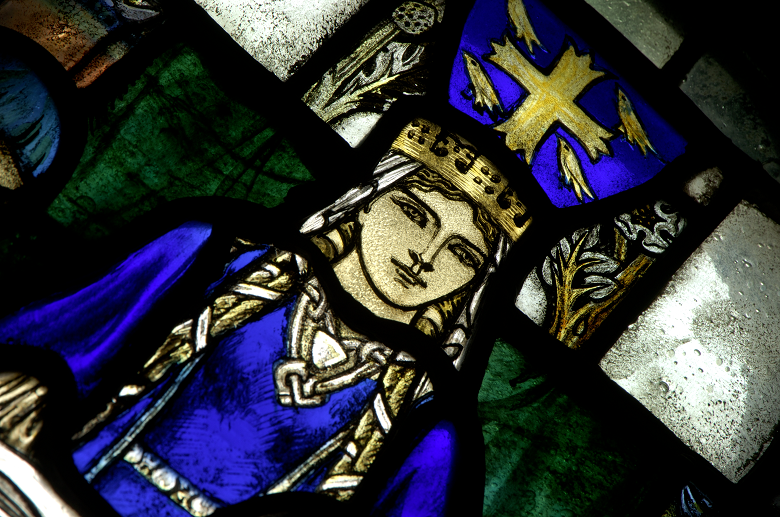 St Margaret was another hugely-influential queen, remembered for her charity and piety. The the "Pearl of Scotland" was canonised about 150 years after her death.
St Margaret's Well is one of the more humble highlights of Holyrood Park. A small and often overlooked structure, it was originally constructed on a healing, holy spring at nearby Restalrig. When the railway came thundering into town in 1860, it was painstakingly moved, stone by stone, to its present location.
The new spot St Margaret's Well was fitting. It was re-built on top of another healing waterway, known as King David's spring, named after one of Margaret's sons.
Not far away is St Margaret's Loch, built in 1856. Today, swans and other wildlife call the loch home. But it was originally used for all manner of boating, canoeing, punting and rowing, as well as skating and curling in winter.
On the tour, we discussed how the 19th century marked the beginning of the first wave of feminism. Progression in legal issues (such as improving voting rights for women) had knock-on effects on the perception of the roles women played in society, including their hobbies and pastimes. Edinburgh women took up oars as well, and became involved in rowing clubs and boat races.
Memories of a medical marvel
One of the newer additions to the Holyrood Park landscape is the Elsie Inglis Memorial Glade, created by Historic Environment Scotland's Junior Rangers in 2017.
Our #HolyroodPark grounds team & stonemasons have produced a plaque for a brand new glade honouring #ElsieInglis, an innovative Scottish doctor & suffragist. Pictured here is apprentice stonemason Andrew Harvey, who was selected to make the stone plaque to keep her legacy alive. pic.twitter.com/ywwX3qWnzv

— Historic Environment Scotland (@HistEnvScot) May 30, 2018
Dr Elsie Inglis was a pioneer of medicine, a heroine of the First World War, a prominent suffragist and founder of some of Scotland's first dedicated healthcare for women.
Inglis began her medical education in 1886 at the Edinburgh School of Medicine for Women, run by Sophia Jex-Blake. She later founded her own College of Medicine for Women at 30 Chambers Street and also established a small maternity hospital for the poorer women of Edinburgh.
One of Inglis' most remarkable achievements came during the First World War. After offering her services to the War Office and being told to "go home and sit still", Inglis established the Scottish Women's Hospital for Home and Foreign Services, offered medical support to Britain's allies.
Many women volunteered, working in tough conditions in France, Serbia and Russia. It was in the latter that Inglis became ill and was forced to return to Britain. She died on 26 November 1917, the day after arriving home.
Funds remaining after the Scottish Women's Hospitals was disbanded were used to establish the Elsie Inglis Memorial Hospital, which opened on the fringes of Holyrood Park in July 1925. Thousands of babies were born in the Abbeyhill hospital before its closure in 1988. They'd have started enjoying the fresh air and greenery of Holyrood Park right away!
Murder most foul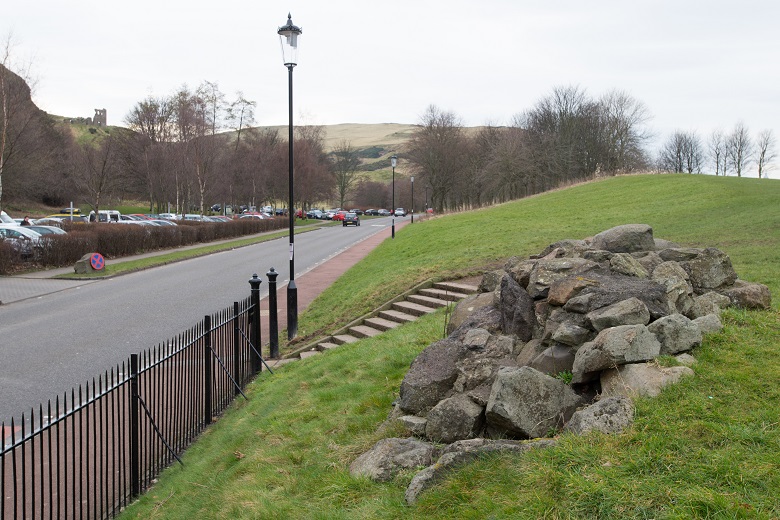 An althogether different memorial can be found close to the northern entrance to Holyrood Park, on the side of Duke's Walk. Here, a small stone cairn marks the spot where 17-year-old Ailie Muschat was murdered by her husband, Nicol Muschat, on 17 October 1720.
After Nicol, an apprentice surgeon, was sentenced to hang in the Grassmarket, his mother wrote to him and declared:
you have by your Wicked and Abominable Crimes, made me ashamed and sorry to own the Relation of Mother to you."
Quite inexplicably, the memorial cairn erected for Ailie was known for many years by her husband's name. Thankfully, in recent years much reflection by society as a whole has taken place regarding the sensitivity of such issues. As a result the cairn was renamed to the Ailie Muschat Cairn.
The only way is up
For our final ascent, let's head to Salisbury Crags. This dramatic, rocky cliff face, together with Arthur's Seat, dominates Holyrood Park and the Edinburgh skyline.
There's a long history of climbing on the crags, but it was often a male-dominated pursuit. For instance, in the early 20th century women were not permitted to join the Scottish Mountaineering Club.
Three experienced female climbers, Jane Inglis Clark, Mable Inglis Clark, and Lucy Smith took action. They founded the Ladies' Scottish Climbing Club in May 1908. Using the crags as their main training location, the aim of the club was:
to bring together Ladies who are lovers of mountain-climbing, and to encourage mountaineering in Scotland, in winter as well as in summer."
To qualify for membership, the women had to ascend four peaks of at least 3,000 feet with two snow climbs and two rock climbs. In the first year, 14 climbers met the criteria – but this quickly rose to around 70 members. One, Annie Hirst, was the first woman ever to climb all the Munros.
To be decent, the club would start their climbs in long skirts. But, when no men were around, they would often discard these to climb in knickerbockers. Things are a little different today, but the club is still running, making it the oldest active climbing club exclusively for women.
Climb into more Women's History
This blog was made possible by research by Beth Powell-Morris and Sarah Cooper of the HES Ranger Service. The Rangers run regular events and tours in Holyrood Park, covering everything from astrology to bird-watching.
You can discover more influential women from Scotland's past, including more about Elsie Inglis and St Margaret, by visiting our Women of Scotland online exhibiton. The Women's History section of our blog has a wealth of stories celebrating women from prehistory to the modern era.
Before you go, why not take our quick quiz to find out which woman in Scottish history you are?
---
Share