With our event 'On Location: Blackness' coming up this weekend, it's the perfect time for film and TV fans to explore our sites. Head behind the scenes of productions including Outlander, and discover the real-life places used to create iconic locations on screen.
Uncover which four of our sites are our biggest film stars, and find out the best ways to explore them.
Blackness Castle
Blackness Castle is an impressive fortress on the banks of the Forth. In recent years, it has become a popular filming location and has played host to a number of high profile productions.
On 1 and 2 September, come along to 'On Location: Blackness' and discover this real-life film set. Re-enactments in the arena will bring stories of productions filmed at the site to life. You'll also have the chance to meet Mary Queen of Scots, Robert the Bruce, the Jacobites and Redcoats.
Mel Gibson and Glen Close filmed the 1990 film Hamlet here. It also made an appearance in the 1996 film The Bruce, alongside Brian Blessed and Oliver Reed.
You might also recognise it from series 1 of Outlander where Blackness stood in for 'Fort William'.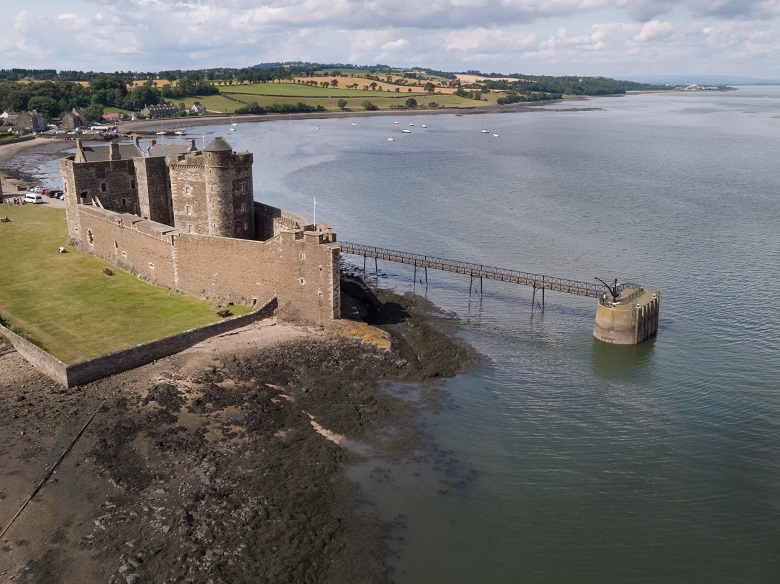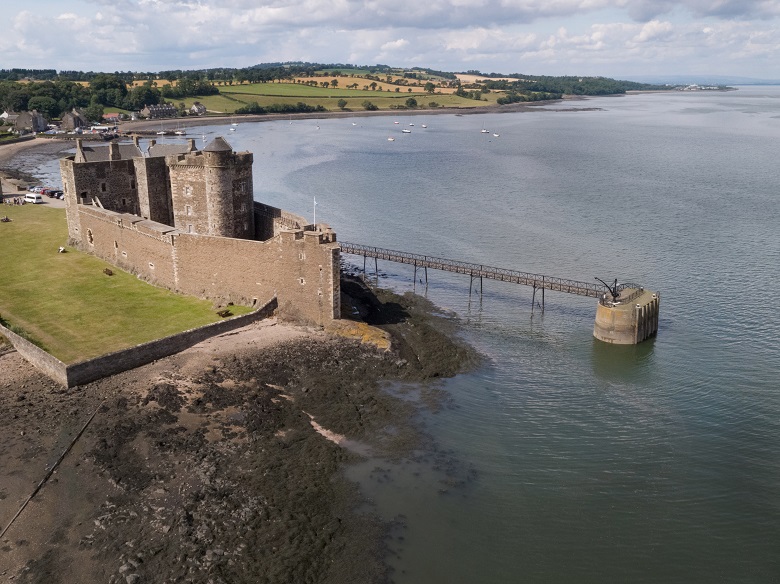 Linlithgow Palace
Linlithgow Palace was the birthplace of Mary Queen of Scots, and is a magnificent ruin to explore. This royal pleasure palace, located just 20 miles from Edinburgh, was a welcome stopping place for the royal court when travelling between Edinburgh and Stirling Castles. Linlithgow Palace was used as Wentworth Prison's corridors and entrances in Series 1 of Outlander.
Are you interested in exploring all of our sites that have featured in Outlander? Download our Outlander itinerary which has ideas for where to explore over 3 or 7 days.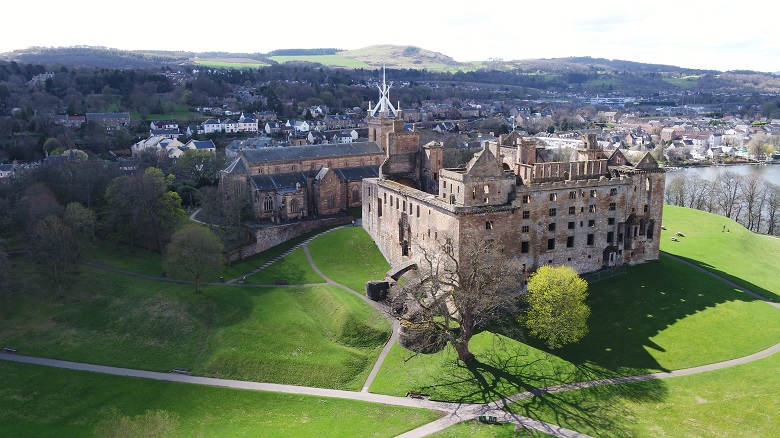 Craigmillar Castle
Recently, Craigmillar Castle has played host to a number of exciting large scale productions which are soon to be released. Keep your eyes peeled and let us know if you think you've spotted it somewhere!
Edinburgh's 'other castle' can also be spotted in the 1997 BBC TV production Ivanhoe – which featured James Cosmo, Victoria Smurfitt and Christopher Lee. And in series 3 of Outlander, you might have seen it as Ardsmuir Prison where Jamie was imprisoned after the Battle of Culloden.
This November, discover Craigmillar in a brand new and exciting light. Illuminations and projections will bring the story of the infamous Craigmillar Bond to life. Come along to 'Spotlight on Mary' and listen in on the dark plot of 1566. Encounter key characters as you tour the castle and hear of the fate that befell Mary Queen of Scots' husband, Lord Darnley.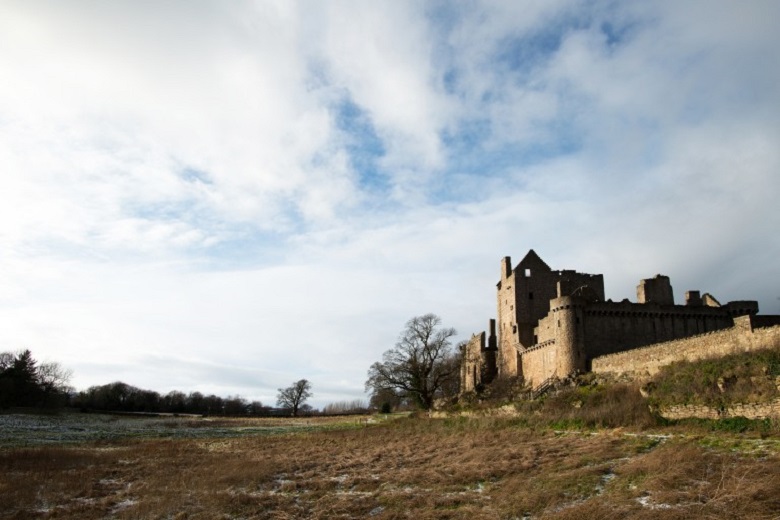 Doune Castle
Perhaps the most famous of our castles among Outlander fans, Doune Castle takes a starring role as Castle Leoch, the home of Clan MacKenzie.
Doune is no stranger to the big screen, and has previously starred in Monty Python and The Holy Grail and it was also used as the set for Winterfell in Game of Thrones.
When visiting, you can even enjoy audio guided tours from Sam Heughan of Outlander fame, and Monty Python's Terry Jones.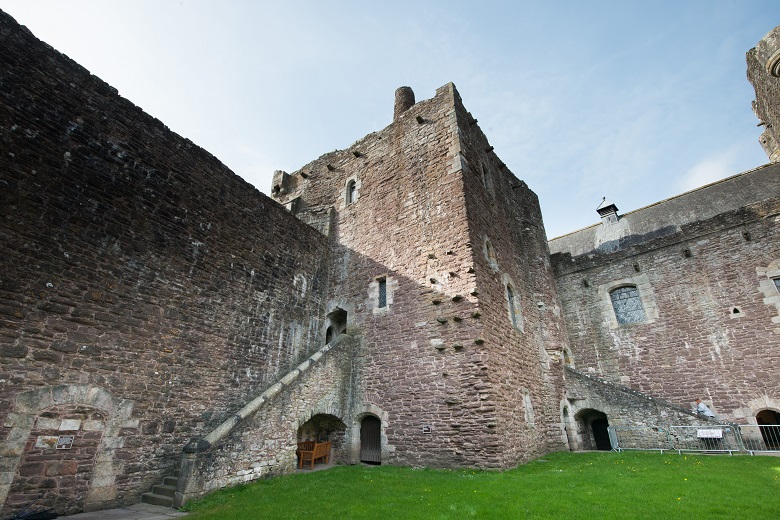 If you want to explore other Historic Scotland sites that have featured in films and TV programmes, download our 'Historic Scotland on Screen' map. And be sure to pick up an Explorer Pass (or better still, become a member!) to ensure you can visit as many locations as you wish.
Many of our sites can be hired for filming. If you have a project in mind, take a look here, and contact our filming team to discuss.
---
Share