The court of Mary, Queen of Scots was a place of betrayal, death and tragedy. Jean Gordon is the exception to that: the woman who got a happy ending.
By the summer of 1567, Mary, Queen of Scots' rule in Scotland was effectively at an end. Her army had surrendered at Carberry Hill, and she was on her way to imprisonment in Lochleven Castle. Meanwhile, two people were separately making their way north: Jean Gordon, and Jean's ex-husband Bothwell.
Mary, Queen of Scots, Jean Gordon and Bothwell: a love triangle?
Bothwell and Jean had divorced just months earlier, so that Bothwell could marry Mary, Queen of Scots. This final, disastrous marriage to the man accused of killing her second husband Darnley had eroded much of Mary's support. Jean too had been left in a difficult position, so she was returning home to her Gordon family in Huntly Castle, in the north-east of Scotland.
When I first learnt the story of Mary, Queen of Scots' downfall, I became fascinated by Jean Gordon. What happened to this other woman? Jean had never wanted to marry Bothwell in the first place, as she'd been in love with someone else. However, she later resisted their divorce. What could she do now as the ex-wife of the man who brought down the queen?
Huntly Castle
Exploring the sites associated with Jean Gordon was one way into her life. Huntly Castle gave me an insight into the scale of where she lived. It is a massive stronghold, showcasing the power of her family.
When Jean was a little girl, she had grown up in luxury. Many years before, Jean and her parents had been visited by the mother of Mary, Queen of Scots, the formidable Mary of Guise. As a Frenchwoman, Mary of Guise was used to thinking of Scotland, and particularly the northern parts of the country, as a provincial backwater. However, as she rode up a smart cobbled path to Huntly Castle, to be met with a guard of honour of 1000 Gordon men, she had to change her opinion.
Inside the Huntly Castle complex, Mary of Guise was shown enormous stone rooms lined with tapestries showing intricate pictures of birds and 'great leaves of trees'. There were velvet cushions to sit on and yellow, violet, blue, green and red velvet and silk coverings and curtains on the beds. The store-rooms were crammed with food and provisions. Here in the north-east Jean Gordon's father was known as 'The King of the North'.
It was not always advisable to show royalty how rich and powerful you were. Mary, Queen of Scots came to see Jean Gordon's family as a threat. However, Jean's marriage to Bothwell had been part of the rehabilitation of the Gordons. The union was part of the queen's strategy to unite families who were loyal to her.
Bothwell
Bothwell was a difficult character. Intelligent and uncompromising, he made strong friends – and stronger enemies. His loyalty to Scotland meant that Mary came to rely on Bothwell's advice, and he advanced at court. The culmination of his ambition was to believe that he could take over as King of Scots. He forced Jean Gordon to divorce him, abducted Mary, Queen of Scots, and persuaded Mary to marry him. It was a shocking series of events, and Bothwell and Mary did not have enough support to rule.
Bothwell was allowed to escape as Mary was taken away to be imprisoned in Lochleven Castle. Like Jean Gordon, Bothwell too went north – and, perhaps surprisingly, he went first to Huntly Castle. He had been close friends with Jean's brother, who was now Earl of Huntly. However Jean's brother refused to help Bothwell.
Spynie Palace
Bothwell then went on to Spynie Palace, still in the north-east, close to Huntly. Although Bothwell was a Border lord, he had actually grown up partly in the north, with his great-uncle the Bishop of Moray at Spynie.
The ruins of Spynie are not perhaps as well-known as some of the castles in the same area, but they are imposing. They demonstrate the power of the church in the time of Mary, Queen of Scots. Much of the trouble that Mary had found herself in was as a result of change in religion in Scotland from Catholic to Protestant. Mary was Catholic, as was Jean Gordon. Bothwell was a staunch Protestant. Loyalties were confused.
When I first learnt that Bothwell had strong connections with the north, and had spent his childhood at Spynie, it changed how I saw his alliance with Jean Gordon. Instead of being strangers thrown together for political reasons, actually Bothwell would have been well aware of the world that Jean had grown up in. Their marriage was a clever union of the north and the Borders. Had things turned out differently, it could have brought the queen support from many parts of the country.
However, at Spynie, Bothwell did not find the sanctuary he was seeking. Instead he became embroiled in a complicated plot involving an English spy. Bothwell's uncle had many illegitimate sons, who resented the sudden appearance of Bothwell and the chaos he brought with him. There was an attempt to kill both Bothwell and an English spy who was being held prisoner in Spynie – a convoluted plan that may have been designed to further blacken Bothwell's name.
Bothwell escaped, to travel further north, on to Orkney and Shetland, and finally to a miserable and gruesome imprisonment and death in Scandinavia.
Jean Gordon: the most powerful woman in the north
Jean Gordon, however, survived and prospered. Despite what had happened between her, Bothwell and the queen, Jean's family became some of the most important Marian supporters. The Gordons campaigned on behalf of Mary, Queen of Scots as she fell into imprisonment in England.
Jean remarried, to the Earl of Sutherland, and, through this marriage, the Gordon family extended their powerbase around the coast of the Moray Firth and from the north-east right up to the Far North of Scotland. And, it was Jean that was in charge. Many sources describe her husband as a somewhat weak man.
Jean took what she had learnt from the politicking of Mary, Queen of Scots' doomed court, and applied it to her life going forward. She knew how easy it was to lose everything, and was determined to hold on to what power she had. She wrote letters to the new Regent's wife, Agnes Keith, asking for land for her husband. Her name appears on estate documents, a sole female among 'sundry other country gentlemen'.
'White Gold'
When Jean's second husband died, Jean managed the family estates in the minority of her son. Then, when her son also tragically died young, Jean managed the estate in the minority of her grandson. She became the most powerful woman in the north, and personally oversaw the development of the Sutherland estates, starting a coal mine and salt pans. Salt at this time was an incredibly important commodity, not least because of its importance in preserving food: it was sometimes known as 'white gold'.
Jean and her Gordon family had a huge and lasting influence on the north-east and Far North of Scotland.
Love
And, as well as all this, Jean found personal happiness as well. She had never wanted to marry Bothwell, because she had been in love with a man called Alex Ogilvie, a minor nobleman who had been judged unsuitable for her. Late in life, Jean met Alex Ogilvie again. He had been married to Mary Beaton, one of the famous 'Four Maries', the attendants who served Mary, Queen of Scots as a young girl.
However, by this time Ogilvie was a widower – so he and Jean finally married. It was a remarkable happy ending for two people who had survived the tragedy of Mary, Queen of Scots' court.
Jean lived until she was in her eighties, a long and rich life full of incident. When she died, she was given the grand funeral and full honours usually reserved for a male Earl.
Jean Gordon's time at Mary, Queen of Scots' court was the start of my interest in her. However, her later, full life in the north of Scotland deserves more attention. My visits to locations like Huntly Castle and Spynie Palace helped me to understand the scale and impact of her life – and helped me to visualise her home life and those personal relationships that ultimately brought her happiness.
Follow in the footsteps of Jean Gordon
Huntly Castle is open year round and Spynie Palace is open from April to September.
About the author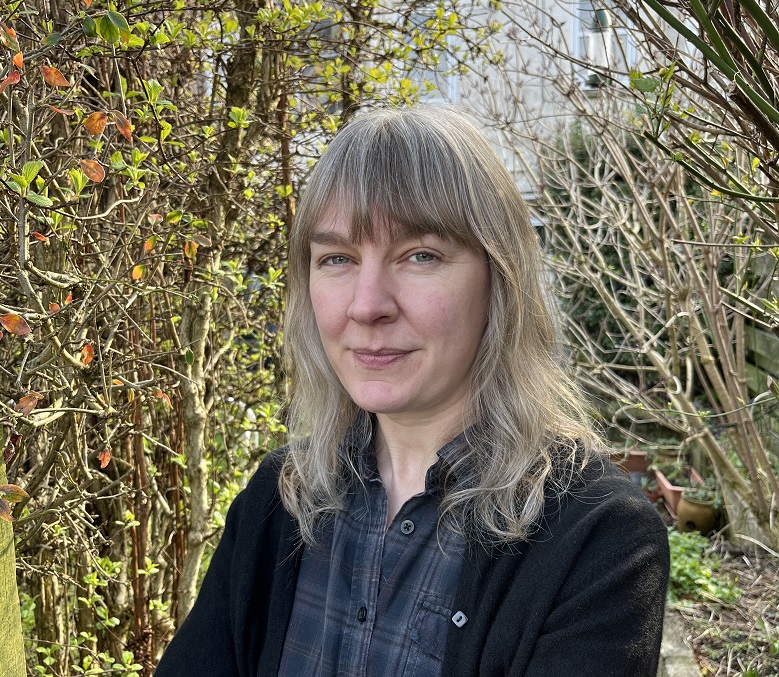 Jennifer Morag Henderson is a writer from Inverness. Her book "Daughters of the North: Jean Gordon and Mary, Queen of Scots" is currently longlisted for the Highland Book Prize.
Jennifer's particular interest is in history and biography. Other writing and research has included work on 20th-century Scottish writers including including Josephine Tey and M.E.M. Donaldson, on the 17th-century adventurer Donald McBane, historic Inverness, and more.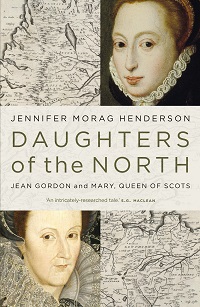 "Daughters of the North: Jean Gordon and Mary, Queen of Scots" is published by Sandstone Press, and available to buy as a hardback in all good bookshops, as well as in ebook and audiobook. For more information visit Jennifer's website.
Feature image credits:
Lady Jean Gordon, Countess of Bothwell, 1544 – 1629. By an unknown artist. Purchased 1917, National Galleries of Scotland.
Copy of a sketch of Huntly Castle taken from a lantern slide @ Courtesy of HES.
---
Share